Find the Cheapest Way to Transfer Money from Australia to New Zealand
The cheapest way to transfer money from Australia to New Zealand isn't through your bank. However, it can be confusing to figure out how to cheaply send money to NZ if you don't know where to start. You might be sending money to family or friends back home or you might want to transfer money to your own local NZ bank account.
No matter what your reason is for sending money, here are the most important steps you can take to send money without paying unnecessary fees:
Let's face it, some ways of transferring money to NZ might be so expensive or slow you shouldn't even use them. This is why we've also compiled a quick list of things to avoid and clarify how long it takes to transfer money to NZ.
What is the cheapest way to transfer money from Australia to NZ?
When you transfer money from Australia to New Zealand with your bank, it can be quick, easy and safe. However, using your bank to send money can also be full of hidden fees and extra costs. Why not consider some better options that are quicker, easier and cheaper?
After comparing over 15 different banks and money transfer services, The Currency Shop found it consistently cheaper to use a money transfer service. They are cheaper for two reasons:
Lower transaction fees (sometimes there are fee free transactions)
Better exchange rates
To find the best way to transfer money from Australia to New Zealand for you, use our comparison table and find a better option.
Find Cheaper Options
You can either go to each website and check each online transfer service rate or use our comparison table.
How to choose the best money transfer company in Australia
Whichever money transfer service or bank you use to handle your money transfer to New Zealand, here are key things to consider:
1. Total costs
Exchange rates - The better the exchange rate, the more money you get in New Zealand. Money transfer services that offer better exchange rates will charge you a separate fee. For example, Wise gives you the best market exchange rate, but will charge a percentage-based fee.
Fixed fees - These can range anywhere between NZ$0 to $65. Some online transfer companies like OFX offer fee-free transfers for sending larger amounts of money.
Receiving Bank Fees - If your local bank uses SWIFT to transfer your money, the receiving bank may charge an additional fee of NZ$5-10 before your money gets to the bank account in NZ. Most banks only tell you the amount after you've made your transaction.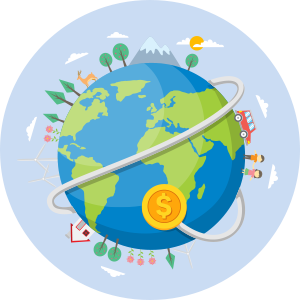 2. Transfer speed
Depends on how you transfer your money. Cash transfers are instant or take a few hours, while transfers to a NZ bank account can take days. Generally, online money transfer services take 0 - 3 days. However, bank transfers can take 2 - 5 days and sometimes longer!
3. Minimum or maximum amounts
Yes. These limits will vary with each company or bank. Under $1,000 there are plenty of money transfer companies competing for your business. For larger amounts of money, it's best to find a provider with a higher limit. For instance, WorldFirst have a $250 minimum transfer, as does OFX and TorFX. Depending on how much you wish to transfer, it is worth researching your money transfer limits.
4. Right product or service for your situation
Are you making a personal or business transfer? You can then decide whether the products you need are offered by the money transfer service you've chosen. For example, you might need a foreign exchange products to manage your currency risk so you can lock in the exchange rate when you pay your New Zealand contractor in NZD. Or you might want to look at using a foreign currency account to make your transfer.
5. Good customer service
Varies depending on the bank or money transfer service you use. Look for a service that works for you, whether you need 24/7 support via phone, email or online chat. Check out Trustpilot or the reviews below to find out what customers think.
What information do I need to transfer money from Australia to NZ?
To send money to New Zealand from Australia, you'll need the following information of the bank account you're sending the money to: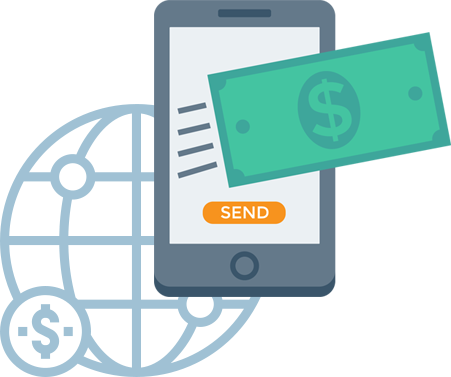 Transfer details
Amount
Currency
Reason for transfer
Your details
Your name (or person you're sending money on behalf of)
Account number
Personal address
New Zealand bank account details
Bank's name
Branch address
BSB code
New Zealand bank account number
New Zealand bank account name (full name without initials)
Your bank may request more information about your international money transfer to meet anti-laundering regulations or internal security policies.
Here is a summary of details required for major Australian and New Zealand banks:
How to transfer money from Australia to NZ in 3 Steps?
Using a money transfer service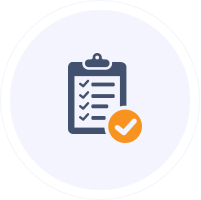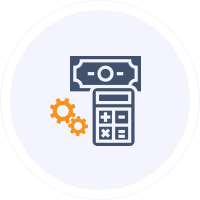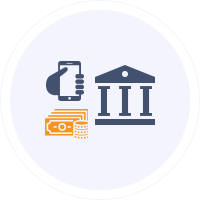 What to avoid when you transfer money to New Zealand
Instead of picking the absolute best deal or company to transfer money to New Zealand, sometimes you'll save more money by avoiding the worst. Either way, we think it's wise to avoid these 5 things:
1. Banks
Sending money directly from your bank to a bank account in New Zealand can be pricey. Also banks aren't exactly transparent when it comes to costs, which can make it tricky if you need to take into account the final amount the person in NZ will receive. Some banks don't tell you when your money has reached it's destination, so it's up to the person overseas to let you know if it has arrived.
2. Last minute cash transfers
Money transfer companies like MoneyGram or Western Union allow the person you transfer money to in NZ to pick up cash instantly from certain locations. This is convenient if you're sending money to NZ without a bank account or if you want to transfer cash instantly. However, it's costly. The fees and exchange rates for cash pick-up are considerably worse than a transfer to a NZ bank account.
3. PayPal
PayPal is good for paying small amounts under $200 and if the person in NZ has a PayPal account. But avoid it for larger transfers as it can be more expensive than other options. If the person you're sending money to doesn't have an account, they can wait up to 28 days to receive funds. One of the biggest problems is the sudden freezing of accounts. If your account is frozen, you can't add or withdraw funds.
4. Bank drafts
A bank draft is sold by banks. You have the funds or cash available and the bank will freeze the amount needed to move into the banks' account. The person in NZ can then draw on those funds through a "check" secured by the bank. Because it's prepaid with your bank, the only way for the person to receive it is through a local NZ bank, which may be expensive. It can also be time-consuming to set up.
5. International money orders
You pay your bank or post office in return for an internationally guaranteed cheque. You then post this cheque to the person you're sending money to in New Zealand. International money orders are typically the most inconvenient way to transfer money overseas. Not only is it traditionally slow, it's also expensive.
How long does a money transfer take from Australia to NZ?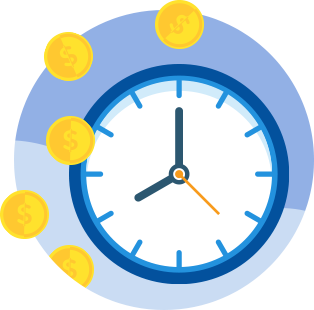 Money Transfer Services can take 0 - 3 days
When using a money transfer service like Wise (formerly known as TransferWise), they tend to quote arrival time in hours not days. Unlike banks, they keep you updated on the movement of your funds. This includes the estimated arrival time of your funds to the account you're sending money to.
Bank to Bank Transfer can take 2 - 5 days
Also known as a 'wire' or 'telegraphic transfer'. These transfers are slow, because the money may go through a network of correspondent banks before landing into the account in NZ. The time it takes will also vary depending on the bank receiving the money. Plus, it's up to you to check if the person you sent money to has received it.
Want to make your money transfer faster?
Choose an online money transfer service to send your money
Use POLi Pay or bank payment instead of credit or debit card to fund the money transfer
Best to send before 11am on workdays, not after hours or public holidays
Get the right information you need before the transfer
Want to find the best time to buy?
Never miss a great rate again! Choose to track the rate daily or set an alert for the rate you want and we'll let you know when to transfer.
Your currency knowledge centre
5 Proven Ways to Transfer Money to NZ Cheaply
Keen to learn more about money transfer services? Find out which company is the cheapest, fee free, best for customer service and sending large amounts of money overseas.
International Money Transfer Comparison and Reviews
Find the best international money transfer exchange rates to send money overseas from NZ. Compare the rates and fees from leading banks and money transfer services.
Best Way to Transfer Large Sums of Money Internationally
Trying to work out all the costs when you make large money transfer to and from NZ can be difficult. Find out the best way to transfer large sums overseas.