WorldRemit New Zealand Review
Find out the pros and cons of using the company and what we do and don't like about them. We'll give you all the information you need to find out if they are the right company for you.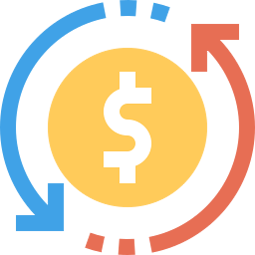 Rates, fees, safety, transfer time, payment methods - there is a lot to think about when you're making an international money transfer. One of the companies that can help you do it is WorldRemit. We have reviewed their services so that you can make an informed decision about whether they are a good option for the next time you send money overseas.
Specialising in remittances and smaller transfers, WorldRemit are particularly good for transfers up to $10,000. Because of this they are tailored more toward personal and individual transfers. We like them for transfers to Asia, Africa and South America. Their rates are usually better than what you would find in your bank, and they are more flexible than companies such as Western Union.
Read about their pros and cons here, and select read more to hear a more in depth overview of the company.
ProsCons
Multiple receiving options including bank transfer and cash-pick up.
Easy online payment platform
24/7 customer support available.
No minimum transfer amount.
Maximum transfer amount of $10,000, and some other currencies have even lower limits.
Fees are not set so can change depending on the transfer.
They do not offer support for businesses.
Not licensed to to provide financial advice.
Overview
WorldRemit are an especially good option if you're making transfers of less than $10,000. It's also important to note that they are good for individuals but don't offer support for businesses. They major focus is on remittances, and they're especially good for transfers to regions such as Asia, Africa and South America.
They have two million users online and pride themselves on being able to transfer money quickly. They offer more versatile transfer options than companies like Western Union, and will generally have better rates than going through your bank.

Pros and cons of using
WorldRemit
Their website is easy to use, and you can set up an account very quickly.
They have competitive rates, and a lot of the time these will be better than what you'd find a your bank.
They don't have a minimum amount you can transfer.
24/7 support available in nearly 20 countries worldwide.
Can easily get an accurate quote for your transfer using their online calculator.
They have a maximum transfer size of $10,000 and this even lower for some currencies.
Don't offer support for businesses.
Their transfer fee is not fixed, so it can change between different currencies.
They are unable to offer financial advice.
Not all transfer methods are available in all countries. For example, you can't organise cash pick up when sending money to India.
How Much WorldRemit Costs
WorldRemit's fee structure is a little bit complex. There isn't a flat fee or even a set percentage fee. With WorldRemit the fee differs depending on the amount and where you are sending the funds.
WorldRemit have a calculator on their website which can quote the total cost of a transfer for you, it clearly shows you the included fees, the total cost and the total amount that will be received. This makes it easier to understand the cost of your transfer and the value of your money against other currencies.
Alternatively, you can click here and use our exchange rate comparison engine. You can see WorldRemit actual exchange rates and compare them to the banks and other money transfer companies to see if they are the best option for you.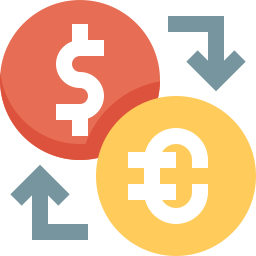 WorldRemit Customer Reviews
TrustScore: 9.3/10
Generally, customers speak favourably about their experiences with WorldRemit. A lot of comments mention the speed of transfers and the fact that they find the service reliable.
The most common complaint about WorldRemit was that there were sometimes some issues with the website or app that held up the transfer process. There can also be some delays in verifying ID, or instances where WorldRemit needed additional ID. While this can be frustrating, it does show that WorldRemit are dedicated to privacy and security.
There are three main steps to setting up an account with WorldRemit, which we have outlined below.  Before you start your transfer there are a few things you will need as well.
ID to set up your account.
Name and details of your recipient.
Details of your payment method.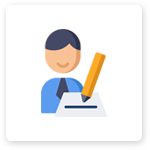 Step 1: Register
Register your details through the WorldRemit website. This will include the type of account you need, your details and the currencies you'll transfer. Once you provide some ID, WorldRemit will let you know when your account is ready.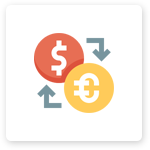 Step 2: Transfer
Once you have a quote for your transfer, you will go ahead and fill in the details of the person you're sending the money to. If you're sending it to your own international account, fill in your own details.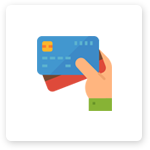 Step 3: Pay
WorldRemit can accept payment in a few different ways. They accept both credit and debit card and their website is also integrated with Apple and Android pay.
WorldRemit support a number of currencies for international money transfers. It's important to keep in mind though that all transfer methods are not available to all locations. For example, WorldRemit offer cash pick up, but this isn't available when you're transferring money to India. The currencies they say they support are:
AED, ALL, AMD, ARS, BAM, BBD, BDT, BGN, BIF, BRL, CAD, CHF, CLP, CNY, COP, CRC, CUC, CUP, CVE, CZK, DKK, DOP, EGP, EUR, FJD, GBP, GHS, GNF, GTQ, HKD, HNL, HRK, HUF, IDR, ILS, INR, JMD, JOD, KES, KMF, KZT, LAK, LKR, LRD, MAD, MGA, MRO, MXN, MYR, MZN, NGN, NOK, NPR, NZD, PGK, PHP, PKR, PLN, RWF, SEK, SGD, SLL, THB, TND, TOP, TZS, UGX, USD, VND, WST, XAF, XCD, XOF, ZAR, ZMW.
Does WorldRemit have an App?
When you have an account with WorldRemit, you can make transfers through their website, or through their iOS and Android apps.
The app is quite easy to use, and it makes transferring money easy to do anywhere. A lot of the customer feedback for the app says that it is easy to navigate, but that there are also reports of it crashing sometimes.
The WorldRemit app is available to both Apple and Android users.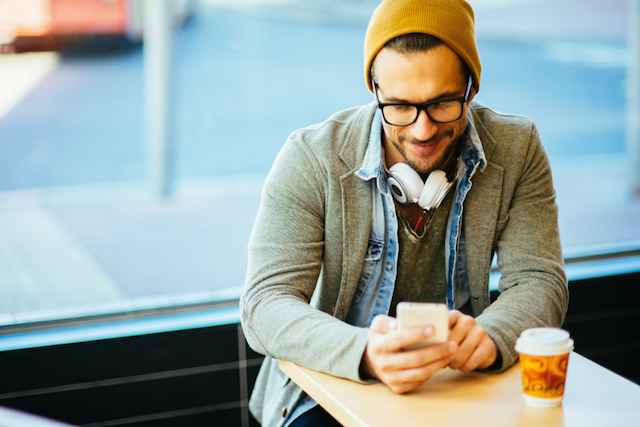 Is WorldRemit Safe?
Whenever you're making an international money transfer, you want to make sure the company you're using has a focus on safety. This is because you want to know your money is safe throughout the process, and that the sensitive data you're providing is protected.
WorldRemit take both of these seriously. They are regulated by the Financial Conduit Authority in the UK and are regulated to safely make transfers to all countries they deal in. They also have a strict privacy policy which the adhere to in regards to your personal information.
WorldRemit Exchange Rates
WorldRemit do put a margin on the exchange rates they offer you, but they are very transparent about it.
They have an exchange rate calculator on their site, which accurately estimates the rate and fee you would be charged between different currencies. This calculator will also show you the transfer options you have to that specific location.
To compare the rates that WorldRemit will offer with other banks and money transfer providers, you can use our comparison table here.