The Wise Debit card, works with the Borderless Account to give customers an easy way to spend their balances in multiple countries. With interbank rates and low fees, this product almost sounds good to be true.
So, is it?
What is the Wise Debit Card?
The Wise (formerly known as TransferWise) Debit card is attached to your Borderless Account and can be used to make purchases internationally. It's just like having a local card in overseas locations. It makes it easier to spend money internationally, even if you don't have the currency you need in your account.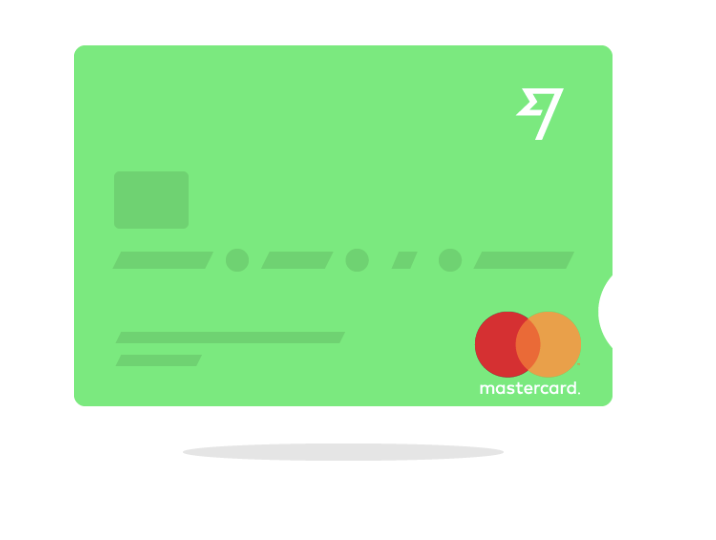 Pros and cons of the
Wise Debit Card
Allows you to make payments and withdrawals wherever you are in the world.
$0 international ATM fees up to £200 per month.
Easily convert between currencies either within the account, or automatically when spending.
Even it if isn't yet available in your country, you can sign up and Wise will let you know when it's available.
Only currently available in the UK and Europe.
Can't always access local technical support depending on where you are.
Must load £20, or you currency equivalent to your account when you sign up.
Learn more about the Wise Debit Card
How does the Wise Debit Card Work?
You use the Wise Debit Card in the same way you would use any debit card. You can withdraw money from it, and make purchases in shops, restaurants and any place that accepts card. If you have the balance of the currency for the country you're in, it will simple deduct the amount from your account. If you don't have any of that currency, Wise will convert the currency for you, at the best rate so that you can make your purchase or withdrawal. Simple!
Example:
Samantha lives in the UK but is currently in Berlin for work. She has a Borderless Account and recently received her debit card. In her account she has US dollars, Euros and Pounds. When she first gets to Berlin, she uses her card to make purchases and they are deducted straight from her balance of Euros. However, towards the end of the trip she runs out of Euros. When Samantha goes to make a purchase, Wise automatically calculate the best rate and convert one of the other currencies to Euros so that she can complete the purchase.
How is this Different?
This is unique to both Foreign Currency Accounts and travel cards. Generally, foreign currency accounts are opened in the country in which you live, and allow you to hold currencies different to that of your home currency. Usually it is not possible to access these funds via a card.
When it comes to travel cards, they are generally a prepaid option. Which means you need to load the card with the currency you need, there are high conversion fees, and once you have used up the funds on the card the only option is to top it up.
The Borderless Account and Wise Debit Card, allows you to directly access the funds you are holding in the account. Even if you don't have enough of the currency you need, Wise will efficiently convert it for you at the best rate.
Where is it Available?
The Borderless Account is available in:
Europe
The UK
Australia
United States
New Zealand
However, the debit card is currently only available in the UK and Europe. We would hope to see it become available in more countries by the end of the year.
How Much Does it Cost?
While it is free to create a Borderless Account, and $14 to order the Wise Debit Card, there are also some other fees you need to be aware of:
When you're converting currency within the Borderless, there is a 0.37%-2.24% percentage based fee you will be charged. This depends on the currency, you can find out more here.
When you're withdrawing money from an ATM with the card over $250 NZ dollars per month,  you get charged 2% of the withdrawal size.
When you first open the account, you'll need to add money (£20 or your currency equivalent) for personal use.
Business customers will be charged a one-time fee to verify their business, which also depends on where the business is registered. You can find out more here.
Is the Wise Debit Card a Good Option?
If you want to easily access the funds you're holding with Wise, it is a great option. It is a cheap, and easy way to spend and withdraw money internationally.
The Currency Shop says:
The Wise Debit Card is an efficient and cheap way to spend money overseas.
Even if you need to convert between currencies, their rates are unbeatable as they offer the mid market rate at the time you convert.
Use our comparison table to compare foreign exchange rates, fees and services of other providers.
You can read our full review of the Wise Borderless Account here.
Learn more about the Wise Debit Card