MONEY TRANSFERS SHOULDN'T COST THE EARTH.
Compare international money transfer services in NZ to find the best deal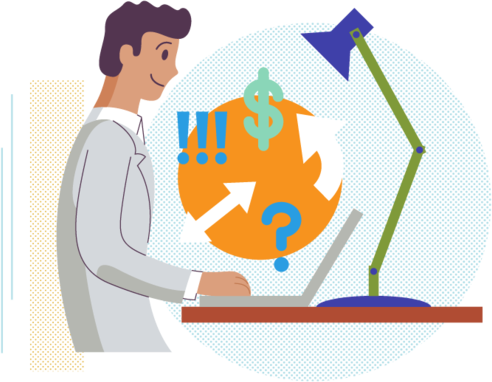 The fastest way to find the smartest deal
Join over 70,000 monthly users saving thousands by finding and comparing exchange rates and fees for their next global adventure or international money transfer. All it takes is a few taps or clicks to compare and select the lowest fees and rates available.

More than 1.8 million satisfied visitors have saved over $57.5M on currency so far.

Never get ripped
off again
We've partnered with the largest, safest and most trusted money currency brands in the world.

No added costs,
no mark up
Our referral fees don't affect what you pay. Our exchange expertise is 100% free.

Explore our growing currency resources and make confident buying decisions.
2019 Best Online International Money Transfer Services in NZ
Want more information about the best international money transfer services, but don't know where to start?
Don't worry, after reviewing over 30 banks and money transfer companies, we compiled our list of the cheapest, easiest and safest online money transfer providers for you:
Regular transfers to friends & family
WorldRemit specialises in smaller, regular transfers known as remittances. Because of this, they're tailored to personal and individual transfers to family and friends.
We particularly like them for transfers to Asia (China), Africa and South America for small transfer amounts up to NZ$10,000.
WorldRemit exchange rates are usually better than your local bank's. They also offer more flexible delivery options like cash transfers and mobile airtime, compared to companies like PayPal, Western Union or MoneyGram.
Offers cash pick-up, bank deposits, Mobile Money and Airtime top-up
Easy online platform and mobile phone app
Transparent costs with accurate calculator tool
WorldRemit has competitive exchange rates
No minimum transfer amount
24/7 customer support available
Maximum transfer size of NZ$50,000 for POLI; and NZ$6,000 for card payments
Transfer fee is not fixed for different currencies
Don't offer support for New Zealand businesses
Unable to offer financial advice
Not all transfer methods are available in all countries. For example cash pick-up in India
Cheapest for smaller amounts
Wise are great if you want a fast, hassle-free, low cost way to send smaller amounts money overseas. They are also perfect for expats, sending money back home or receiving money from overseas.
Wise offer a quick, easy to use online service and mobile app. They also offer you the best exchange rates — identical to the market rate (also know as the interbank rate) that you see on Google or XE.
They charge a small, percentage-based currency exchange service fee. A percentage-based fee is ideal for sending or receiving up to NZ$40,000.
It's very fast and easy to create an account
They offer the best exchange rates available
Their service charge is low, no hidden fees and pricing is easy to understand
You can pay via bank transfer, credit or debit card
There's no minimum transfer size
Can't pay for your transfer via cash or cheque
There's limited customer support
If you're transferring more than $10,000, their percentage fee can make them less competitive than other services
They don't support all global currencies
Trusted for larger transfers
The overall XE business has been around since 1993, so they know a thing or two about sending larger amounts of money over NZ$10,000, safely.
With competitive rates and no fees, there is a lot to like about XE. And if you haven't made a transfer before, you might especially like that they are an established and trusted currency brand.
XE also have customer support who can assist you if you don't want to do everything regarding your transfer online or even if you just have some questions.
XE are a worldwide, trusted authority for currency exchange
They don't charge any fees for sending money overseas
There's no minimum transfer amount
It's easy to get in touch with and use their customer service
Their website is quick and easy to use
You can't pay for your transfer using cash or a cheque
There's limited customer support over the weekend
Exchange rates may not be as competitive as others in this space
They don't support all global currencies
Best fee-free for businesses
For over 18 years OFX has been supporting New Zealand businesses. With an entirely online platform, OFX has helped businesses transfer money between over 197 countries globally.
They are particularly good at reducing the cost of FX international payments for businesses. This is because for larger amounts, they have no transfer fee and the exchange rates are significantly better than banks.
What also makes OFX stand out from the rest of the competition is it's 24/7 telephone support service - perfect for online merchants and suppliers transacting all day and night.
They're not as competitive if you're sending less than NZ$2,000.
Minimum transfer amount of NZ$250.
You can't pay for your transfer using cash, credit card or a cheque.
Foreign currency account limited to online sellers
International money transfer reviews
We've listed some of the very best online money transfer services above, and they're some of your best options if you want to send money abroad. You're not limited to those choices though — there are many financial service providers that will offer to send currency overseas, all with differing fees, exchange rates and services.
We've reviewed all of these providers and you can find links to all of these reviews below.
Transferring money internationally through your bank?
Banks are almost always more expensive than companies that specialise in overseas transfers even if they can be more convenient. They charge high fixed fees and worse exchange rates than you can get from companies like TransferWise, XE Money Transfer, WorldRemit and similar businesses. It's really easy to make the switch - try it now.
Why should I choose The Currency Shop?
Many people are not aware of the true cost of transferring money. But it is pretty standard to lose up to 8% of your money each time you transfer money internationally, depending on your method. We think this is far too much. That's why we help you find the best way to transfer your money and avoid those costly hidden fees and charges. And it works. On average, we save our customers $4,000 each year.
It's pretty simple. Whether you need travel money or would like to transfer money overseas we just need a little info to point you in the right direction. First, you tell us what you are looking for then we compare hundreds of providers to find the best deal for your current situation. We'll highlight all the available options and recommend the best one for you. You can then decide which option you prefer, and click through to their site to secure the deal.
Yes. The Currency Shop holds an Australian Financial Services Licence (462269) and is a member of the Financial Ombudsman Service. We closely vet our providers and only partner with the largest, safest and most trusted money transfer companies in the world. That just makes sense.
The Currency Shop does not charge you. Instead, we receive a referral fee from the banks and money transfer companies that we are partnered with. This does not affect the price you pay.
Your currency knowledge centre
4 Expert Australian Dollar Forecasts for 2019 Compared
Forecasts for the Australian Dollar from bank experts are revised throughout the year. This article looks at the different outlooks and is updated regularly.
XE Money Transfer
Our latest review
In our XE Money Transfers review, we have a look at the services they offer and lay out the reasons we do (and sometimes don't) like them.
TransferWise Review Including the Borderless Account
Our biggest, most comprehensive look at one of the most popular money transfer companies in the world. All the information you need to make the right decision.