How to avoid high fees and bad exchange rates.
Whether you're sending money to India for the first time, or if you're doing it frequently - it pays to know the cheaper options.
At The Currency Shop we help you compare money transfer providers to find the best exchange rates and lowest fees right now. Leaving you more time and energy to conquer the world.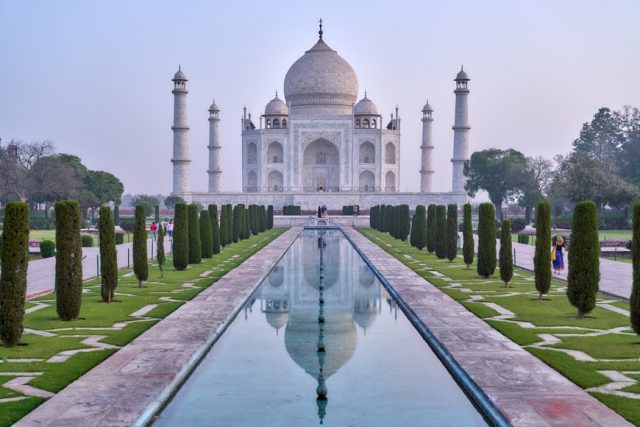 So, what is the best way to transfer money to India?
The best way to send money to India can depend on your goal. Choose from the options below or compare exchange rates to find the best deals.
How to send money from New Zealand to India using a money transfer provider
NZD to INR Exchange Rates
You don't like getting ripped off. So why are you ok with paying exorbitant fees and rates on currency conversions? You shouldn't be.
Compare exchange rates from New Zealand banks and foreign exchange leaders.
Transferring a large sum of money
If you're sending a large amount of money between New Zealand and India, the most important things to consider are:
1. The safety and security of your money.
2. The exchange rate being offered.
3. Any extra fees.
When transferring a large amount of money, consider using OFX.
Why?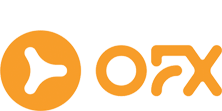 OFX is the largest Australian owned money transfer company. They have an easy to use website and access to 24 hour customer support if you need it when making your transfer. They are an excellent option for safe regular transfers, and usually have much better rates than the banks.
OFX normally charge a fee for smaller transfers, if you use The Currency Shop's link this will be waived. Meaning you only have to look at the exchange rate.
Related Review: Learn more about OFX here.
Pros
Better exchange rates when compared to the banks.
Highly safe and secure transfers.
1 - 2 days transfer times for most countries.
Quick response time and good customer service.
Cons
Credit cards, cheques and cash are not accepted.
Have to sign up to get an accurate quote.
Can take a while to set up an account as they have very strict ID verification processes.
They are not licensed to provide financial advice.
Transfer money without a fee
Sometimes it feels like you get charged for everything.  Unfortunately, international money transfers are no different. New Zealand banks can charge you anywhere from $10 to $30 to transfer money overseas. But it's not all bad news. There are money transfer companies that let you do it without charging a fixed fee.
If you want to transfer money without a fee, consider using XE Money Transfers.
Why?

Outside of a bank, XE is one of the largest and safest companies in the world. They are a well known and trusted name in the money transfer industry. With over twenty years experience, they now help 33,000 people and 2,000 businesses make transfers each year.
They offer better rates for large transfers, charge no fees and have good customer service if you need help with your transfer.
Related Review: Learn more about XE here.
Pros
Well known and trusted brand.
No international money transfer fees, or minimum transfer amount.
Accessible customer service.
Business and individual support.
Cons
Limited currencies available to transfer.
Maximum transfer size of $500,000
They do not accept payment by cash or cheque.
No customer service on weekends.
Cash pick-up
There are some instances where transferring money to a bank account overseas isn't an option. You might simply want to send someone cash, or you might not have their bank account details. The most well known name in international cash transfers in Western Union. They have the widest range of currencies and destinations available. Often their exchange rates and fees aren't very nice, so it is worth looking into other possible options.
If other companies can't support you, you always have the likes of Western Union and MoneyGram if you need them.
When sending cash to and from New Zealand, consider using WorldRemit.
Why?

WorldRemit are focussed on providing remittances. Because they only provide support to people making transfers for personal reasons, we like them for cash transfers. They have over 2 million users and have a number of ways to both make and receive payments.
They are an excellent option for smaller transfers, and have much better rates than companies like Western Union
Related Review: Learn more about WorldRemit here.
Pros
Their website is easy to use, and you can set up an account very quickly.
They have competitive rates, and a lot of the time these will be better than what you'd find a your bank.
They don't have a minimum amount you can transfer.
24/7 support available in nearly 20 countries worldwide.
Can easily get an accurate quote for your transfer using their online calculator.
Cons
They have a maximum transfer size of $10,000 and this even lower for some currencies.
Don't offer support for businesses.
Their transfer fee is not fixed, so it can change between different currencies.
They are unable to offer financial advice.
Not all transfer methods are available in all countries.
How long does it take to send money to India?
Paypal and Western Union (cash pick-up) are the fastest options. The transfer can be done in minutes.
If you're sending the money to a bank account, it will take 1-2 days if you use a bank.
Or 2-3 days if you're using a money transfer company.
What information do I need to make a transfer?
To send money overseas, you'll need the following information of the bank account you're sending the money to:
Beneficiary or Recipient Details
The Account Name of your Recipient (person/business you're paying)
Their address
The SWIFT Code of their bank
Is it safe to use The Currency Shop to compare?
Yes. The Currency Shop holds an Australian Financial Services Licence (462269) and is a member of the Financial Ombudsman Service. We closely vet our providers and only partner with the largest, safest and most trusted money transfer companies in the world. That just makes sense.
How does The Currency Shop make money?
The Currency Shop does not charge you. Instead, we receive a referral fee from the banks and money transfer companies that we are partnered with. This does not affect the price you pay.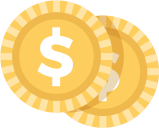 NZD to INR Exchange Rate Calculator