The Best Places to Buy Indonesian Rupiah in New Zealand
At The Currency Shop, we keep things nice and simple. Because every company has different exchange rates and fees, finding the best deal can be a minefield. That's where we step in. We bring together all your options, highlight the fees and rates per provider, and show you the best possible deals.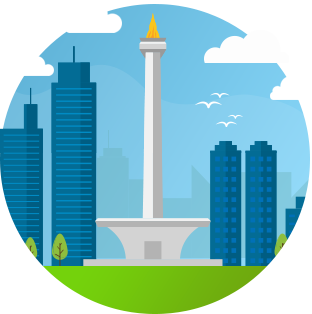 How to buy Indonesian Rupiah (IDR) with NZD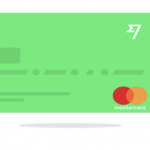 IDR travel card
An IDR travel card can be used to spend money abroad. It is designed for those who are travelling to Indonesia where the currency conversion system might be unfamiliar. An IDR travel card could be used to withdraw cash from an ATM and to pay any point of sale in Indonesia.
Wise debit card
A Wise debit card can be an easy way to exchange and spend the currency you need when travelling to Indonesia. You top up card balance in New Zealand dollars, and convert in IDR (Indonesian rupiah) or any other currency you may need when travelling.
You will always get the mid-market rate to convert between currencies, to which there will be added a low, transparent fee. For NZD - IDR conversion, you'll pay a fee of 0.35%. This multi-currency card will give you the best exchange rates for spending in Indonesian rupiah (IDR) and 50+ other currencies.
You can withdraw money from an ATM whenever you need cash and spend like a local at any point of sales or online.
It's free to open a Wise account and you can order the travel debit card for a one-off $14 charge.

Buy IDR Online
This is usually the cheapest way to buy currency, but you need some time. You can choose where to pick the order up from or get it home delivered.
Click and collect using Travelex

Money Changers
This is the best way to get currency quickly. You will find them in major shopping centres and towns.
Money Tips
The IDR 'buy' rates are better in your city. So it can be worth going there if you're exchanging more than $2,000
Always ask for a better rate. We've found you can often get a better deal just by asking, particularly if you're buying more than $100

Bank
Most banks do exchange currency. The issue is that they often have high fees, and don't offer very good rates. It's always better to compare rates elsewhere before deciding, but as a standard rule it's best to avoid your bank. Especially for a popular currency like the Indonesian Rupiah.

Airport
Yes, you can buy currency at the airport. But that doesn't mean you should. While it's convenient, it's also very expensive.
Money Tips
Ordering it online and picking it up at the airport is much cheaper than buying it in person
If you've run out of time before your trip, it's definitely better to buy currency when you get overseas, or use your debit card instead
We compare New Zealand's most trusted brands
1. What is the cheapest way to buy Indonesian rupiah?
When you buy Indonesian rupiah the amount you pay will come down to both the commission or conversion fee, and the exchange rate being offered by any provider. Currency exchange services and banks often add an extra fee in the exchange rate being used, which pushes up prices without you realising. This means the cheapest way to buy IDR is often to use a travel debit card or a specialist multi-currency account to spend and make card withdrawals with low fees and the real exchange rate.
2. Is it better to exchange money in New Zealand or Indonesia?
Whether you choose to buy your travel money in New Zealand or Indonesia comes down to personal preference. However, to make sure you get the best deal it's important to look at the exchange rate being offered, to make sure it's fair. Find the live mid-market exchange rate for your currency with a Google search, and look for a provider which offers this - or as close as possible to it. For many travellers the most reliable way to get a good rate is to use a travel debit card to spend or make cash withdrawals on arrival in Indonesia.
3. Should I exchange money before I travel?
It's not usually necessary to buy IDR before you leave New Zealand. Many travellers find it more convenient to make a cash withdrawal at an ATM on arrival in Indonesia instead of exchanging money in advance. This can also mean you get a better exchange rate compared to using a currency exchange service before departure.
If you're concerned about heading off to Indonesia with no cash in your pocket, just exchange a small amount before departing, and use your card to withdraw the bulk of the cash you need as and when you need it.
4. Do airports charge more for currency exchange?
Airport currency exchange services tend to be a very expensive way to get your travel money. While they may not have high upfront fees, the exchange rates offered are often pretty poor, which means you pay more than you need to when buying your IDR. If you really want to use an airport currency exchange service you might get a slightly better rate if you order your IDR in advance online and collect it at a kiosk in the airport - but making a cash withdrawal at an ATM on arrival is often the cheaper option.
5. Do banks charge for currency exchange?
Banks may charge an upfront fee for converting currencies as well as adding an extra fee in the form of an exchange rate markup. Often the upfront fee may look quite low, but the exchange rate markup can push up costs significantly.
6. How do you know if an exchange rate is good?
To get the best available exchange rate you'll need to find a currency exchange service which offers the mid-market exchange rate or as close as possible to it. Find the live mid-market rate for your currency using a Google search or a reputable currency conversion app, and look for providers offering this rate if you can. Usually you'll get the best deal when you use an online specialist service rather than a bank or airport currency exchange provider.
Want to find the best time to buy?
Simply use our free email alerts to track the rate daily. Or set the rate you want and we'll email you when it's time to buy.
Your currency knowledge centre
New Zealand Dollar Forecasts
Forecasts for the New Zealand Dollar from bank experts are revised throughout the year. This article looks at the different outlooks and is updated regularly.
How to Buy Currency: Online Versus In-Store
Buying travel money online is one way to reduce stress and potentially save time – but are there any disadvantages you need to be aware of?
The Ultimate Guide to Currency Exchange in New Zealand
There is no single way to exchange currency that is always the cheapest. It really depends on what currency you are buying, how much and where you are.