Western Union New Zealand Reviewed
In this Western Union review, learn whether they are a good option for making international money and currency transfers.
Western Union is the largest money transfer company in the world. The company began back in 1851 as the New York and Mississippi Valley Printing Telegraph Company. Since then, it has evolved into a company that actively promotes its ability to move money anytime and anywhere.
The Currency Shop says:
With more than 500,000 agent locations, the global network and international reach that Western Union has, is their biggest strength.
Western Union is excellent at getting small amounts of money to friends and family in an emergency.
The fees and charges are not simple, transparent or easy to calculate.
What we will cover
We're most interested in how safe it is to use Western Union, how they work and when you should use them. In this article, we'll explore:
Should you use Western Union?
How Western Union works?
How safe and secure Western Union are and who owns them.
Common Western Union fees and charges.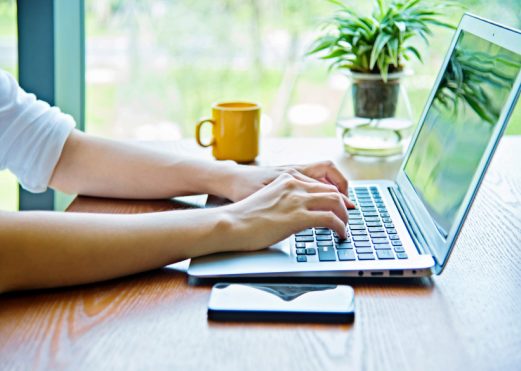 Western Union lets you transfer funds to more than 200 countries.
Western Union has an impressive international reach and offers a fast and relatively simple way to transfer money overseas.
In many cases, your recipient is able to access the funds within minutes.
The exchange rates offered by Western Union are usually slightly better than those offered by the major banks.
Fees do apply. Fees vary, depending on the amount you are sending and where you are sending it to, but it's important to take them into consideration before deciding whether Western Union's services are best for your money transfer needs
With a little bit of effort and research online, you'll be able to find better exchange rates from some online money transfer companies.
How It Works
You'll need to register with Western Union in order to use its money transfer services. To do this, you'll need a New Zealand driver's license or passport for identification verification purposes.
Once your profile has been created, you can lodge your currency transfers online or in person at a branch. You must supply your recipient's full name and address, plus a credit, debit or prepaid Visa or MasterCard that has been issued by a bank in New Zealand. Of course, you'll also need to be over 18 years of age.
Though the availability of funds being transferred can be affected by factors such as agent location hours, funds are typically available for your recipient to pick up within minutes.
The first step is to sign up for an account.
To register, you need to provide:
Your full name.
Your phone number and email address.
Country of residence.
Your address.
Proof of ID.
Details about your money transfer needs.
Once you have an account, it's a matter of entering the details of your transaction. This includes how much money you're sending, where you're sending it and who will be receiving the funds. You have to provide your recipient's bank account details and the currency you need to transfer, and you will then be offered an exchange rate quote.
You can choose to send the money straight away or lock in a rate for a future transaction. It's then a matter of depositing funds with Western Union from your bank account, and the company will convert the money into your currency of choice and send it to your recipient.
How Safe Is It?
Western Union are the biggest foreign exchange company in the world. They are a public company, listed on the New York Stock Exchange. As a result, the company has a huge corporate governance team. There is too much information to cover, but you can find out more here.
How Much Does It Cost?
It depends. When you use Western Union for your currency transfer needs, the transfer fees vary, based on how much you are sending and where you need to send it.
To help you work out how much your transfer will cost, the company has a handy price estimator on its website.
What Exchange Rate Will I Get with Western Union?
The exchange rate you receive depends on a few different factors. These include, the country you are sending the funds to, the method of payment, the currency you are sending and the amount you are sending – with each factor having a bearing on the exchange rate you receive. This makes it very hard to get a good idea for how much it will cost you or how competitive the exchange rate is.
How Do I Send or Receive Money from Overseas?
Funding is accepted through either bank transfer or BPay. These verify the security and safety of every transaction. Once you apply for a Compass Global Markets Account, the steps for getting started are simple.
Login to the trading platform to get an exchange rate and quote.
Lock in a rate and fill out any settlement instructions.
Transfer funding to Compass Global Markets.
Once funds are received, it is forwarded to your recipient in their chosen currency
How Do I Pay?
You must be over 18 years of age to transfer money with Western Union. Once your profile has been created, you can lodge transfers online or in person at a branch. You'll simply need to supply your recipients full name and address, plus a credit or debit card that has been issued by a New Zealand bank.
Can I Pay by Credit Card?
Yes – a handy feature is that your payment can be made using Visa or Mastercard.
What Currencies Can I Transfer?
Western Union has more than 135 currencies available and lets you transfer funds to more than 200 countries. Be aware that some countries are excluded from the list – including North Korea and Iran.
Compare money transfer services like Western Union