Kiwibank travel money card review – 2023
Looking for a travel money card to make overseas spending and withdrawals easier and cheaper? Kiwibank no longer offers its Loaded For Travel card – but don't worry, we have alternatives to suggest.
Read on for 3 Kiwibank Loaded For Travel alternatives: ANZ's debit cards, the Westpac travel card and the Wise travel money card, so you can compare them and see which works best for you.
What happened to the Kiwibank Loaded For Travel card?
Kiwibank stopped offering Loaded For Travel Cards for new customers in 2019, closing the service entirely in 2020. This was done as part of Kiwibank simplifying their service offering – but don't worry: we have a few alternatives to provide if you still need a convenient and cheap way to spend in foreign currencies.
Who is a travel money card for?
So is a travel money card really worthwhile? Using a specific card when you spend in foreign currencies – either a bank debit card with a low foreign transaction fee, or a specialist travel money card which lets you convert and hold foreign currencies alongside NZD – can help you save money.
Here are some situations where a travel money card can help:
If you want to avoid the foreign transaction fee from your bank, which can be as much as 3%
If you'd prefer to set your travel budget in advance by loading NZD and converting to the currency you need for spending
If you don't want to carry lots of cash as you travel – just make ATM withdrawals as and when you need to
If you want extras like convenient ways to receive and send foreign currency payments as well as easy card spending
Alternatives to Kiwibank Loaded For Travel card
Kiwibank no longer has the Loaded For Travel card – but there are some good alternatives out there. If you're an ANZ customer you may be interested to know that ANZ debit cards have a pretty low 1.3% foreign transaction fee, with global acceptance. Or, if you want a specific travel card with multi-currency features, take a look at Westpac or Wise – a non-bank alternative.
Here's a quick overview of how these providers line up on some key features:
ANZ debit card
Wise travel card
Westpac travel money card
Availability
Order online or in a branch
Order online or in-app
Order online
Card order fee
No fee
14 NZD
No fee
Monthly fees
No card specific fee – but fees may apply on your underlying ANZ account
No fee
No fee
International Money Transfers
9 NZD online, 28 NZD in branch or by phone
Fees from 0.43%, 140+ countries covered
Not available with the card – you'll need a full Westpac account to access this service
ATM withdrawals
No fee for international withdrawals
2 withdrawals to 350 NZD/month fee free, then 1.5 NZD + 1.75% after that
No fee for international withdrawals

4 NZD local withdrawal charge

Currency Exchange
Rates include a 1.3% foreign transaction fee
Mid-market rate
Westpac rate which may include a markup
Fee to spend a currency you don't hold in your account
Rates include a 1.3% foreign transaction fee
From 0.43%
2.95% on top of the Mastercard rate
Supported Currencies for holding and exchange
NZD only
40+ currencies supported
9 currencies supported
Inactivity fee
No fee
No fee
No fee
Closure fee
No fee
No fee
No fee
Business Accounts
Alternative ANZ business services offered
Available
Alternative Westpac business services offered
Information taken from Westpac Global Currency card desktop site and fee information, Wise pricing page, ANZ money transfers and ANZ New Zealand; correct at time of writing, 27th July 2023
If you'd rather just spend with your normal debit card when you travel you can generally do so – just bear in mind that most banks have a foreign transaction fee when you spend in foreign currencies. We picked out the ANZ debit card as a good Kiwibank alternative as the foreign transaction fee is pretty low at 1.3%, with no international ATM fees.
Other customers prefer to have a different card for travel spending – in which case Westpac and Wise are worth a look. Westpac has the benefit of being issued through a familiar banking brand, while Wise is a non-bank provider which is regulated in much the same way a bank is. Wise lets you hold 40+ currencies while Westpac has 9 – which suits you may simply come down to where you're headed to.
Wise
Wise isn't a bank but does offer lots of services to manage your money day to day, across 40+ currencies. Hold and exchange dozens of currencies, spend with your Wise card in 140+ countries, and get the mid-market exchange rate with low fees from 0.43% whenever you need to switch from one currency to another.
Prefer not to convert currencies before travel? No problem. The Wise card can be topped up in NZD and will still convert to the required currency at the point of payment, with the mid-market rate and low, transparent fees.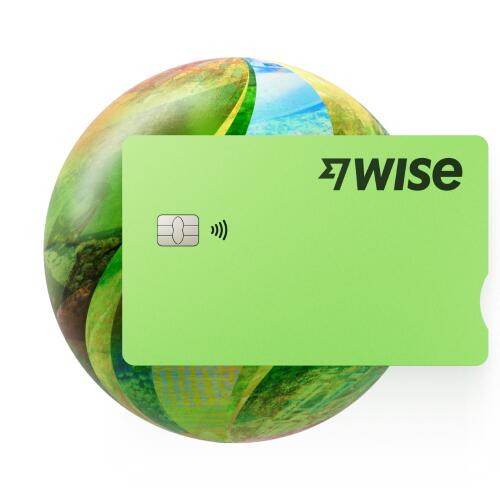 Go to Wise
ANZ
ANZ doesn't have a specific travel money card – but instead they recommend customers just continue using their normal debit or EFTPOS card when overseas. There's no fee to get your card- but the ANZ account you choose may have its own monthly fee to pay. When you're abroad, there's a 1.3% foreign transaction fee, with no ANZ international ATM charge.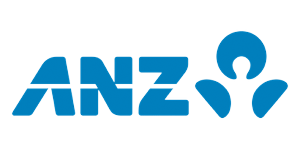 More about ANZ card
Westpac
Westpac's Global Currency card can hold 9 currencies – so you can add money in NZD and then switch over to the currency you need wherever you're heading. There's no charge to spend a currency you hold, but it's worth remembering that extra costs apply if you spend an unsupported currency or if you don't have enough in your balance in the required currency to cover a purchase.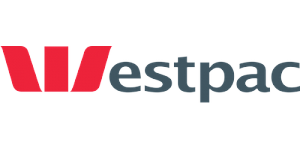 More about Westpac card
How to get a travel money card
Pick the travel money card that suits you best, and order online or in the provider's app. You'll be guided through the process using on screen prompts – and you'll need to complete a verification step before you can open your account and get your card, for security reasons. Once you've been verified your card will be sent to your home address for convenience.
What documents you'll need
To verify your travel money card account you'll be asked to provide a clear picture of a couple of documents. Exact requirements do vary based on the provider you pick, but typically include:
Proof of ID – like your passport
Proof of address – like a utility bill or bank statement in your name
How to use a travel money  card?
Travel money cards are usually issued on globally accepted networks like MasterCard and Visa. That means you can use them as easily overseas as you can at home. If contactless is accepted you can tap and pay with your card or a wallet like Apple Pay. Or use your physical card and PIN instead to make payments and withdraw money conveniently.
How to withdraw cash with a travel money card?
Withdraw cash at ATMs globally using your physical travel money card and PIN. You'll be issued cash in the local currency wherever you are, which means you don't have to worry about carrying lots of cash when you leave New Zealand. Just withdraw as and when you need to for security and convenience.
Are travel money cards safe?
Travel money cards from reputable and regulated services and banks are safe to use. You'll also have the extra peace of mind that your card isn't linked to your regular NZD spending account, and so even if you were unlucky enough to have your card stolen, the thieves wouldn't have access to your main bank account.
Conclusion: Is a travel money card worth it?
Getting a travel money card specifically to use when spending in foreign currencies can be a good way to plan your budget and cut costs. Some travel cards have multi-currency holding options so you can convert to the currency you need in advance – and you may also get handy extras like options to send and receive foreign currency payments easily.
If you're interested in a travel money card, check out both the Westpac Global Currency card and the Wise card, to see if either suits you. Wise accounts can hold and exchange 40+ currencies with mid-market exchange rates and low fees. Westpac lets you hold 9 currencies with no international ATM fees. Which works best for you may just depend on the type of transactions you'll be making and the countries you'll travel to.
Kiwibank Loaded For Travel card review FAQ
What happened to the Kiwibank Loaded For Travel card?
Kiwibank simplified its customer offering in 2019, leading to the travel money card being discontinued. If you need a travel money card you can get in New Zealand, check out Westpac or Wise instead.
How does a travel money card work?
Travel money cards usually let you hold and spend multiple different currencies in the same account. You'll be able to add money in NZD and switch to the currency you need to spend – often with low, or no fees once you've converted your money.
Are there any alternatives to a Kiwibank Loaded For Travel card?
Yes. While Kiwibank can't help you for travel money cards, Westpac has its Global Currency Card if you want to stick with a bank – while specialist non-bank services like Wise can also offer travel money accounts and cards with low fees and great exchange rates.