ASB travel money card review 2023
If you've got a trip overseas planned – or if you like to shop online with international retailers – a travel money card can be an appealing option, as it can make budgeting, spending and cash withdrawals easier. If you pick a card with broad multi-currency functionality, low fees, and good exchange rates, you could also save money.
ASB used to offer a dedicated travel money card called the ASB Cash Passport. However, ASB Cash Passport has been withdrawn and is no longer available for new customers.
Instead, we've got full details about 3 popular alternatives for travellers from New Zealand: the ANZ debit card,  the Westpac travel card and the Wise travel money card. Use this guide to learn more and compare them, to see which works best for you.
What happened to the ASB Cash Passport card?
The ASB Cash Passport card was a convenient travel money card which allowed you to top up in NZD and convert your funds to a selection of foreign currencies for overseas spending and withdrawals. However, ASB stopped offering this product back in 2019. Instead, alternative cards are available in New Zealand – we'll look at a couple of them in just a moment.
Who is a travel money card for?
Before we look at alternative ways to spend in foreign currencies, let's consider why a travel money card might be a good idea in the first place. Different providers have different card types – including dedicated travel money cards from non-bank providers like Wise, and travel money cards from banks, like the Westpac Global Currency card. An alternative is just to use your normal debit card overseas – an approach proposed by ANZ.
Here are a few potential benefits to using a travel money card, to help you decide if it's right for you:
Usually, travel money cards are issued on globally accepted networks for convenient spending and withdrawals
Some travel money cards let you hold and exchange multiple currencies in a dedicated account
Picking a travel money card with the mid-market rate and low fees can save you money
Some travel money cards have additional international features like options to send and receive foreign currencies
Many travel money cards have some options for free or low cost international ATM withdrawals
Alternatives to ASB Cash Passport card
So, ASB can't help when it comes to a travel money card. Instead you might consider an alternative, such as a travel money card from Wise or Westpac, or a standard debit card from ANZ.
Each of these card options has their own benefits – which suits you might simply come down to your personal preference and where you're travelling to. To give an overview, here's a quick comparison of how these providers line up on some key features:
ANZ debit card
Wise travel card
Westpac travel money card
Availability
Order online or in a branch
Order online or in-app
Order online
Card order fee
No fee
14 NZD
No fee
Monthly fees
No card specific fee – but fees may apply on your underlying ANZ account
No fee
No fee
International Money Transfers
9 NZD online, 28 NZD in branch or by phone
Fees from 0.43%, 140+ countries covered
Not available with the card – you'll need a full Westpac account to access this service
ATM withdrawals
No fee for international withdrawals
2 withdrawals to 350 NZD/month fee free, then 1.5 NZD + 1.75% after that
No fee for international withdrawals

4 NZD local withdrawal charge

Currency Exchange
Rates include a 1.3% foreign transaction fee
Mid-market rate
Westpac rate which may include a markup
Fee to spend a currency you don't hold in your account
Rates include a 1.3% foreign transaction fee
From 0.43%
2.95% on top of the Mastercard rate
Supported Currencies for holding and exchange
NZD only
40+ currencies supported
9 currencies supported
Inactivity fee
No fee
No fee
No fee
Closure fee
No fee
No fee
No fee
Business Accounts
Alternative ANZ business services offered
Available
Alternative Westpac business services offered
Information taken from Westpac Global Currency card desktop site and fee information, Wise pricing page, ANZ money transfers and ANZ New Zealand; correct at time of writing, 27th July 2023
As you can see, the 3 cards we've picked to profile here all have their own great features, which could suit you depending on what you need from a payment card for travel.
ANZ customers who already have a debit or EFTPOS card, and who don't want to order a new card specifically for travel, can continue to transact as usual overseas, with a 1.3% foreign transaction fee. Alternatively, Westpac's travel money card has handy features and supports 9 currencies for holding and exchange.
Finally, if you're looking for a card that can come with you on more or less any trip you make, with 140+ supported countries and holding facilities for 40+ currencies, Wise may suit you. As well as convenient ways to send, spend, hold, exchange and receive foreign currencies, you also get mid-market exchange rates and low fees.
ANZ
ANZ does not have a dedicated travel money card available – instead, it recommends just using your normal ANZ debit or EFTPOS card when you travel for spending and withdrawals. You'll only be able to hold your money in NZD in most cases, but when you transact in a foreign currency, your funds are converted using the network rate at the point of payment, with a 1.3% foreign transaction fee applicable. This option has the advantage that you don't need to apply for a new card if you already bank with ANZ – but the 1.3% fee does push up costs overall.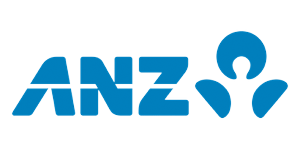 More about the ANZ card
Wise
Wise international debit cards are offered alongside multi-currency accounts you can use to hold and exchange 40+ currencies, and receive payments in 9 currencies. You can spend with your card in 140+ countries globally, wherever the network is accepted – and if you ever need to send a global payment you can do that too, with 160+ countries covered and low fees from 0.43%.
One of the biggest advantages of Wise is that you get the mid-market exchange rate every time you convert funds to send or spend – and there's no foreign transaction fee to worry about, either.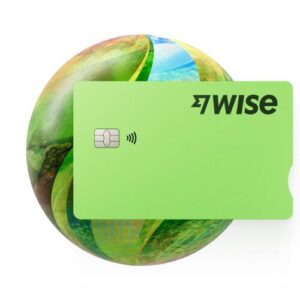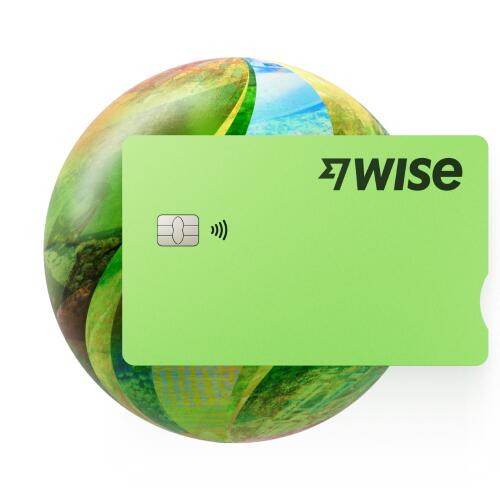 Go to Wise
Westpac
Westpac's Global Currency card can be used to hold and spend 9 foreign currencies. You'll be able to top up in NZD and convert to the currency you need in your destination. There's no fee to spend a currency you hold in your account, although fees may apply at the point of conversion. If you don't have enough balance in the right currency to cover the costs of a particular transaction, or if you're spending an unsupported currency, foreign transaction fees of 2.95% are added to the cost of your payment.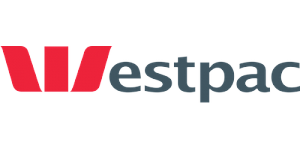 More about the Westpac card
How to get a travel money card
Travel money cards from specialist providers are usually ordered online or through an app, for delivery by post to your home address. You'll need to complete a verification step for security, but this can generally be done with just your phone.
What documents you'll need
Usually to get a travel money card, you'll be prompted to complete a verification step, by uploading copies of a couple of key documents. This is similar to when you open a bank account, and one of the ways banks and specialist travel money card providers keep customers safe.
Generally the documents needed are:
Your passport as proof of ID
Your driving licence or similar as proof of address
How to use a travel money  card?
Use your travel money card wherever the card's network is accepted, for payments and withdrawals, in person and online. Just tap and pay if contactless is supported – or use your card and PIN in the payment terminal if not.
How to withdraw cash with a travel money card?
Make a cash withdrawal locally on arrival at your destination from any ATM that supports your card network. This has the advantage that you don't need to carry lots of cash, and some cards also offer cheap or free international withdrawals.
Are travel money cards safe?
Specific travel money cards are safe as long as you pick a reputable and regulated provider. As your funds are separate from your NZD everyday account, there's an extra level of security compared to using your normal card, too.
Conclusion: Is a travel money card worth it?
Whether it's worth getting a travel money card will depend on where you're headed, and your personal preferences. If you're thinking of using your normal card overseas, check the foreign transaction fees before spending. ANZ has a pretty low 1.3% fee but other banks may charge as much as 3%, pushing up costs.
A travel money card can help you cut costs when spending in foreign currencies, and may make it easier to manage your budget for travel. Westpac's Global Currency card supports 9 popular currencies, while Wise covers 40+. Both are convenient and easy to use – compare these options with our handy guide, to see if either suits your specific needs.
ASB Cash Passport card review FAQ
What happened to the ASB Cash Passport card?
ASB withdrew the Cash Passport card in 2019. Alternate travel money cards are available from banks like Westpac's and specialist non-bank services like Wise.
How does a travel money card work?
Travel money cards usually let you top up funds in NZD and convert to the currency you need for spending. You'll then usually find there's no fee to spend a currency you have in your account, although foreign transaction or conversion charges may apply for unsupported currency spending.
Are there any alternatives to an ASB Cash Passport card?
Yes. New Zealand customers may choose a dedicated travel money card from Westpac if you want to stick with a bank – or a global specialist like Wise if you're looking for an alternative.