The Best Travel Cards For Kiwis to Use in Europe
It can be tricky working out which is the best travel card to use in Europe.
The fact is, the best one for you will really depend on what you need from the card you're using.
We've listed what we think are three of the best prepaid travel cards you can use while you're in Europe.
What are different types of travel cards?
They can be either prepaid, debit or credit cards designed specially for using overseas. You can use travel cards to make purchases online, in stores and to withdraw money at ATMs. There are 2 popular types:
Prepaid Travel Cards
Travel Credit Cards
Let's have a look at each one.
For prepaid cards, you're able to load the card with a set amount of money in the currencies you need. Ideally you do this before your trip, but often you can reload them as well.
Most prepaid travel cards allow for multiple currencies to be loaded onto the card. So it's important to know what currency you'll be using on your travels. Airlines also offer prepaid cards so the money you spend can earn you reward points.
With prepaid travel cards you need to be careful, as they can have numerous fees and charges which can make it more expensive than other options. But if you're organised and travelling to multiple cities a prepaid travel card is a good option.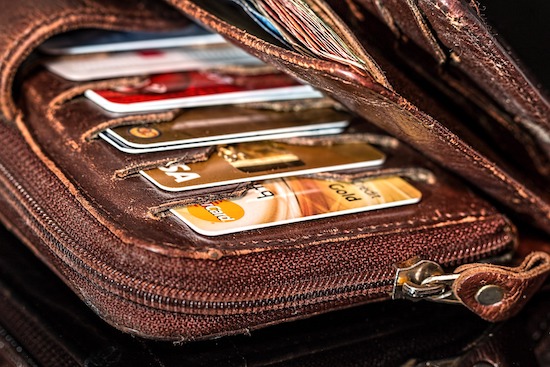 Best Prepaid Travel Card: The Travelex Money Card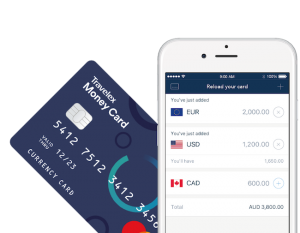 The Travelex Money Card is our best value prepaid travel card. With this card:
There are no ATM fees so you can withdraw cash at no extra cost
You can access Travelex's online rates
You can lock in your initial loading cross currency rate
Ideal for the organised traveller.
Can load up to 10 currencies including AUD, USD, EUR, GBP, NZD, CAD, THB, SGB, HKD and JPY.
Smartphone App & Free Wifi Cross
$0 overseas ATM fees (Australia excluded)
Free Replacement Card
24/7 Global Support
Limited Currencies
5.95% currency conversion rate
$100 minimum initial load
2.95% Australian ATM withdrawal fee
Learn more about the Travelex Money Card
Credit cards have obviously been around for a long time. But now there are specialised travel credit cards. Generally, these cards give you longer to pay back what you've spent but the interest rates after this time can be quite high.
The main advantage with credit cards are the reward points you get in return for your customer loyalty when you spend. But it only works if you pay off the balance in full each month.
Credit cards are great to use for car hire, restaurants and accommodation - larger expenses that are easier for you to pay back over time. Some services only take credit cards to hold purchases so they can definitely be handy while you're travelling.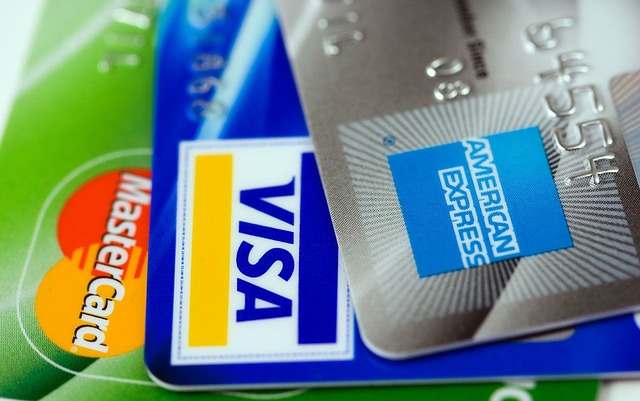 Best Travel Credit Card: 28 Degrees Platinum Mastercard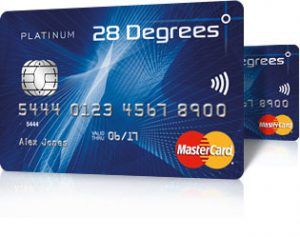 The 28 Degrees Platinum Mastercard is our best value travel credit card. With this card:
There are no annual fees
No overseas purchase fee or currency conversion fee
You get 55 days interest free on purchases
Access to free 24/7 concierge service
Emergency card replacement worldwide
The 28 Degrees Platinum Mastercard has additional benefits including shoppers and repayments benefits cover. For more information read our review.
Can have 9 additional cardholders
No overseas purchase fee, or currency conversion fee
No foreign transaction fee
Free Replacement Card
High interest rates after the initial 55 days
Minimum credit limit is $6000
No introductory offers or rewards
Learn more about the 28 Degrees Platinum Mastercard