How Much Things Cost in Japan
Having an idea of how much things cost in Japan can help you plan how much you'll need for your holiday.
To give you an idea of how much everything is going to cost, we've listed some information about things you'll need on your holiday like accomodation, transport, food and more.
All the prices we've quoted in this article are in New Zealand dollars but you can visit our currency converter to find out what the exchange rate is between the NZD and JPY right now!
Before you head to Japan, learn about:
Is it expensive to visit Japan?
How much you need to bring to Japan
The cost of food
Accomodation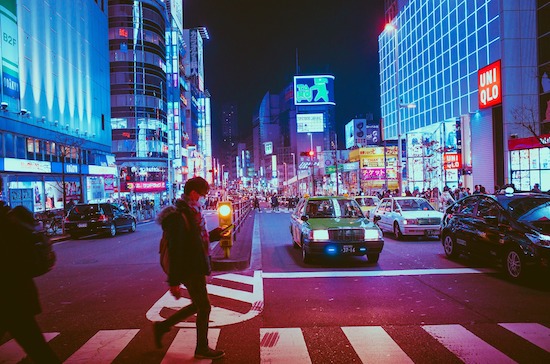 Is it Expensive to Visit Japan?
When it comes to travelling around Japan, there is a big difference between it and New Zealand. Let's have a look at the cost difference between some food and activities in Japan and New Zealand.
New Zealand vs Japan
In this table, we have a comparison of some things you might do in Japan. The prices are approximate and can change city to city within Japan.
| | | |
| --- | --- | --- |
| Expense | Cost in New Zealand | Cost in Japan |
| Breakfast with Coffee | $15 NZD | $26 NZD |
| 1 full week of public transport (AT HOP) | $2-12 NZD | $48 NZD |
| Full priced Movie ticket | $12 NZD | $20NZD |
| Museum Entry | $28 NZD | $8.5 NZD (some are free!) |
| A pint of beer | $9 NZD | $8 NZD |
To find the best places to buy JPY, you can read our guide here.
How much money do I need to bring?
The answer to this question really depends on the type of holiday you're planning. Will you be backpacking and staying in hostels? Will you be living it up at a fancy hotel in Tokyo? If you want to do it on a budget, you easily can or you can splurge and go on a luxury holiday.
It all depends on what you're doing, where you're staying and how long you're planning to travel.
Here we have listed an estimate of what you'd need, per person, per day depending on your holiday.
Budget holiday: Up to $100 NZD
Middle of the range holiday: Up to $250 NZD
Luxury holiday: Up to $550 NZD
How much does food cost in Japan?
Food is a pretty important part of a holiday, and a great way to get to know a country. Especially somewhere like Japan! You can really decide how much you want to spend on food everyday. You could get by on as little as $15 NZD or if you're fine dining you could spend hundreds! Below we've listed some general prices for eating and drinking out, and the cost of some other bits and bobs.
Eating out:
Breakfast: $7 - $16 NZD
Lunch: $7 - $22 NZD
Dinner: $7 - $44 NZD
Drinks:
Coffee: $5 NZD
Beer: $8 - 15 NZD
Glass of wine: $15 - $30 NZD
Some other examples:
Litre of milk: $2.70 NZD
Loaf of bread: $3.5 NZD
Big Mac: $4.5 NZD
Bottle of Sake: $12 - $70 NZD
Cocktails: $7 NZD+
You can really be flexible about how much you spend on accomodation when you get to Japan. If you're keeping it low key and don't want to spend much, there are hostels in most major cities, or you could live it up! Below are some rough guides to how much you can expect to pay.
Accomodation on a budget, like hostels cost about $25 to $90 NZD a night.
Mid-range accomodation like a double room in a 3 star hotel will probably cost between $100 and $200 NZD a night.
A double luxury hotel room will cost between $250 to $600 NZD per night.
Using the following sites will give you an even better idea of how much the accomodation you're after will cost you.